Compliance
Our responsibility. Compliance is the basis for trust and sustainable business success.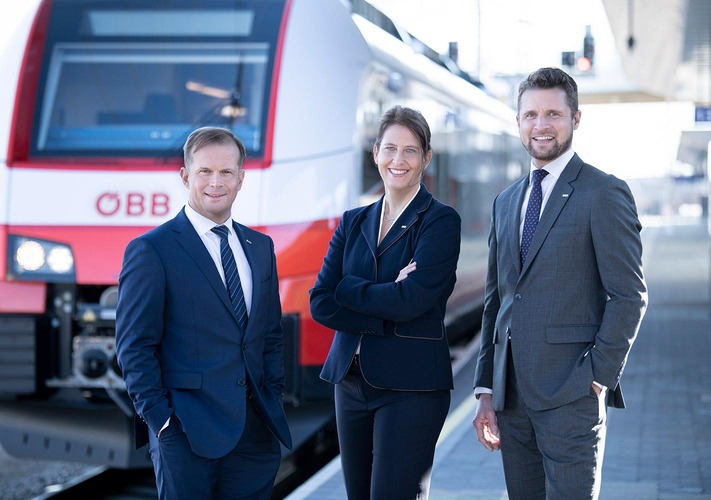 Our Compliance Management System
Dr. Sabine Stock, Mag. Heinz Freunschlag and Mag. Klaus Garstenauer, members of the Management Board of ÖBB-Personenverkehr AG:
"ÖBB-Personenverkehr AG and its subsidiary Österreichische Postbus AG are Austria's largest mobility service provider. Together, we carry more than one million passengers nationally and internationally safely and in an environmentally friendly manner every day. Compliant behavior is the basis of safety in operations and must therefore be part of the DNA of our organisation. We also demand consistent compliance in all other areas of activity. We take our responsibility towards our passengers, business partners and society seriously and therefore place high demands on integrity, legal compliance and ethical conduct. In order to anchor fundamental ethical values, we have implemented a customised compliance management system that supports compliant and responsible behaviour."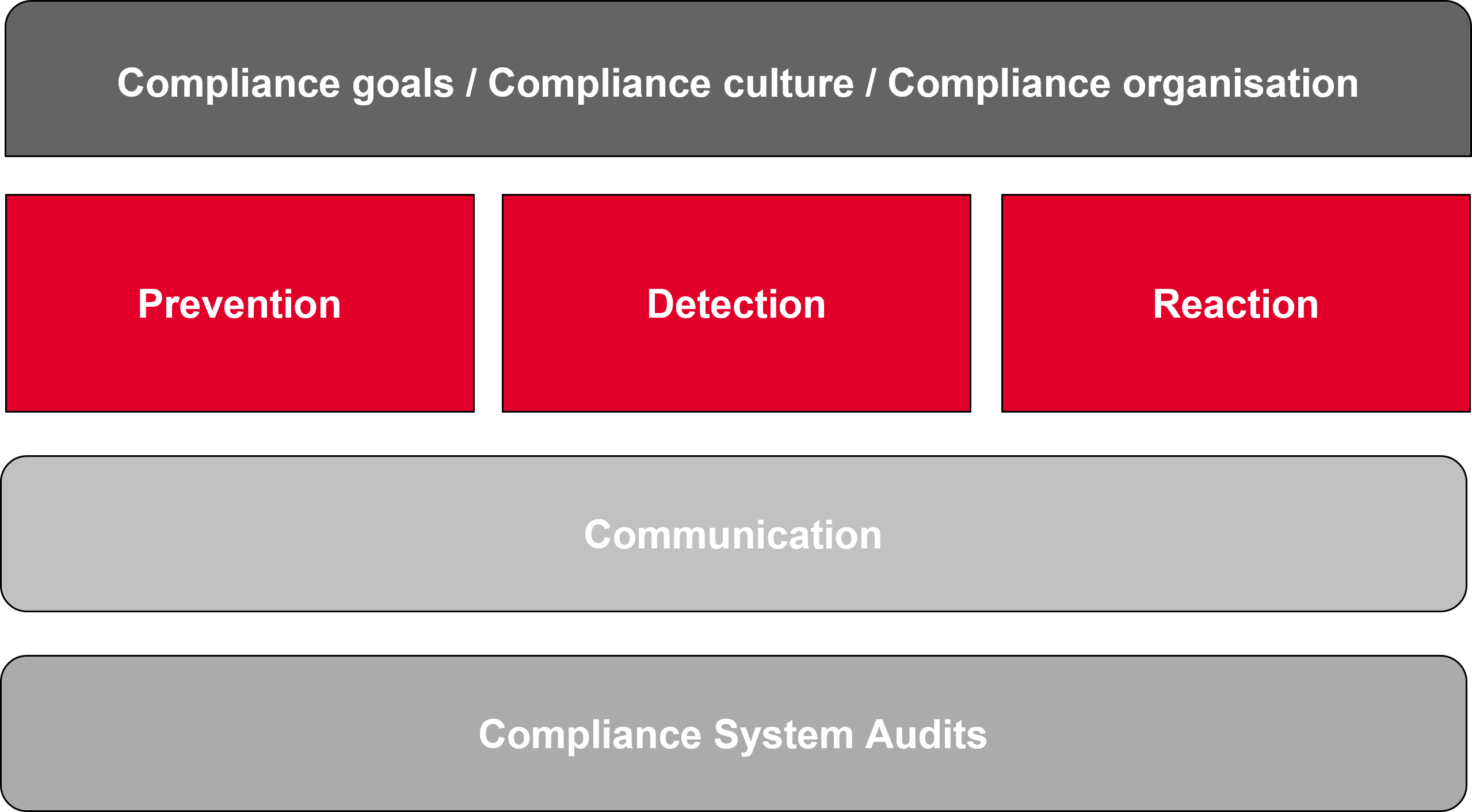 Compliance in the ÖBB Group is primarily entrusted with the prevention, early detection and investigation of issues related to white-collar crime and corruption. A comprehensive compliance management system ensures that the business activities comply with legal requirements as well as internal principles.
An independent Compliance Officer has been appointed in the ÖBB-Personenverkehr AG.
Prevention
By providing clear and unambiguous guidelines and procedures, regular training and continuous advice in day-to-day business and ongoing consultations on complex business cases, Compliance helps to prevent damage to the company, its employees and business partners.
Detection
Identifying potential compliance risks at an early stage is crucial in order to be able to counteract them adequately. For this reason, Compliance regularly conducts threat analyses and compliance audits.
Reaction
Compliance is obligated to consequently pursue compliance-relevant information in order to decisively contribute to the investigation of compliance violations. The results of these actions lead to recommendations regarding potential improvements and appropriate sanctions to be taken.
The ÖBB Group endeavours to evaluate the compliance management system on an ongoing basis and to further develop it in consideration of new legal requirements.
The Code of Conduct of the ÖBB Group
As the organs and employees of the ÖBB Group are to be qualified as so called office holders, very high standards of integrity are applied. The Code of Conduct of the ÖBB Group serves as the core of the understanding of compliance. The binding Code of Conduct describes the ethical and general principles on which the ÖBB Group aligns its economic activity and constitutes the essential elements of its corporate culture. The Code of Conduct must be observed by all employees, members of the board, managers and executive officers of the ÖBB Group.